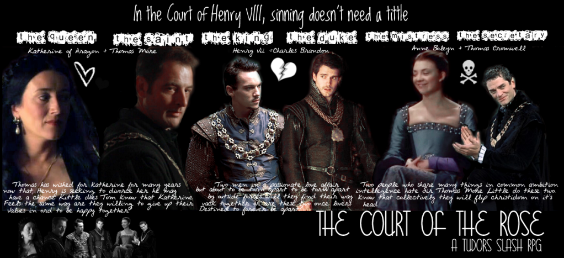 (Note to the Mods: please feel free to delete this post if it's against the comm rules)
We are looking for new members who would like a chance to roleplay their favorite characters in our Tudors rpg community, The Court of the Rose
courtoftherose.


If you are a fan of any of the following characters:


Anne Boleyn
Mary Boleyn
Thomas Cromwell
Duke of Norfolk
Thomas Boleyn
Anthony Knivert
Princess Margaret
Mark Smeaton
Francis Bryan



with enough knowledge, motivation and time to roleplay them, please PM me for more info!
We welcome everyone, newbies and fanfiction writers alike.